AACE was thrilled to welcome West Worcestershire MP and Minister for Defence Procurement, Harriett Baldwin, to formally open our new office at the Malvern Hills Science Park with a ribbon cutting ceremony on Friday 27th October.
Harriett commented: "I was delighted to open AACE's latest office and celebrate the company's success. It is really heartening to see local people with great skills carrying on their valuable work in Malvern. More and more companies are choosing to be located at the heart of Malvern in a vibrant cluster of small business and I hope that the company goes from strength to strength."
After presenting Harriett with an overview of AACE's expertise as specialists in delivering airworthiness, system safety engineering, logistics and operational support to both the public and private sectors, with offices in Bristol and Oxford, the AACE Malvern team briefed her on the technical publications capabilities that they deliver.
AACE Owner and Director Gaynor Hussey said: "It was a great pleasure to host Harriett Baldwin MP at our office opening ceremony in the Malvern Hills Science Park. The team were delighted to brief her on our technical publications capabilities that are delivered from our Malvern office and the qualified authors and illustrators showed her how they create and maintain technical documentation to our customers' exacting standards.
"We welcomed the chance to discuss with Harriett the opportunities and potential challenges of contracting into the defence sector in her role as Minister for Defence Procurement. We also appreciated her support and interest in setting up our new office in Malvern. We are very excited to join the growing business community at the Malvern Hills Science Park on Geraldine Road and look forward to raising our profile in this area."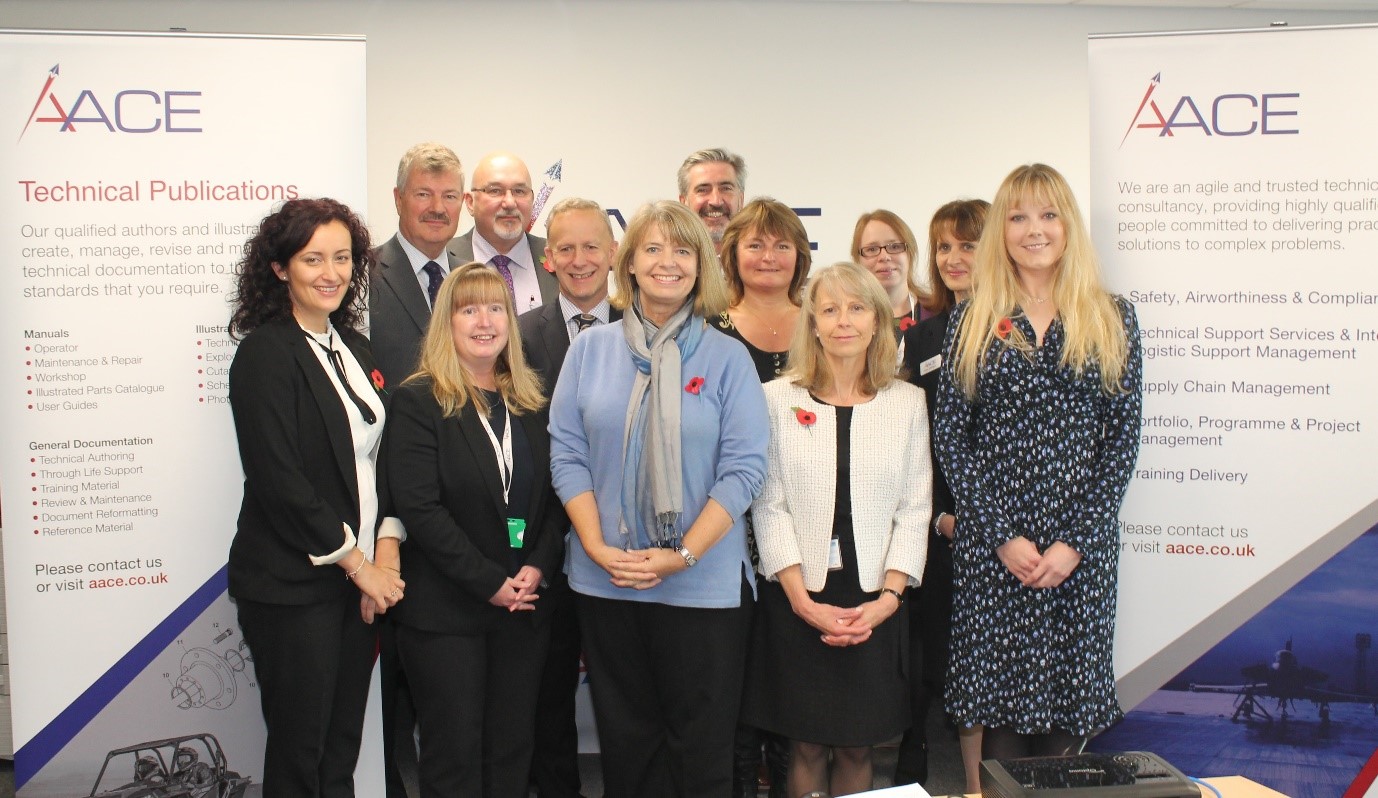 http://www.harriettbaldwin.com/content/harriett-welcomes-booming-business-malvern%E2%80%99s-science-park