AACE was delighted to exhibit at the South West CTP on 29th June. A big thank you to everyone who came to see us. For those who left CV's with us we will be in touch very soon.
The Career Transition Partnership (CTP) is the Ministry of Defence working with Right Management. Leave the Royal Navy, Army, Royal Air Force or the Royal Marines at any rank and you can benefit from resettlement support, career transition advice and training opportunities. CTP is the official provider of Armed Forces resettlement.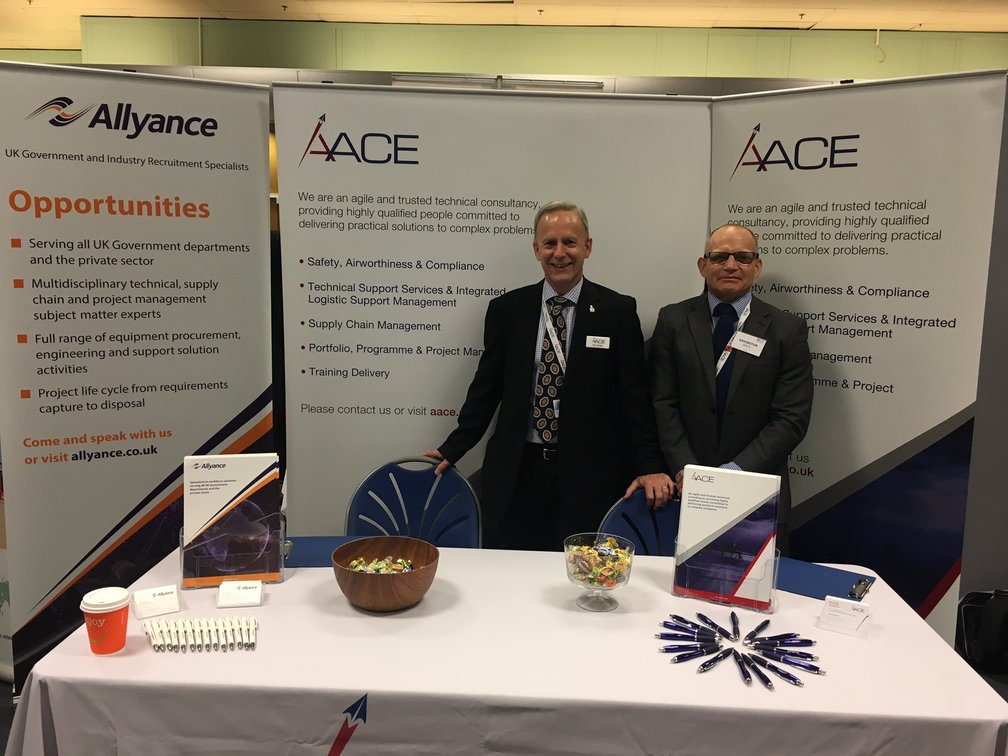 Ron Ousby (Operations Director) and Mark Hayward (Verification Engineer) manning the stand.